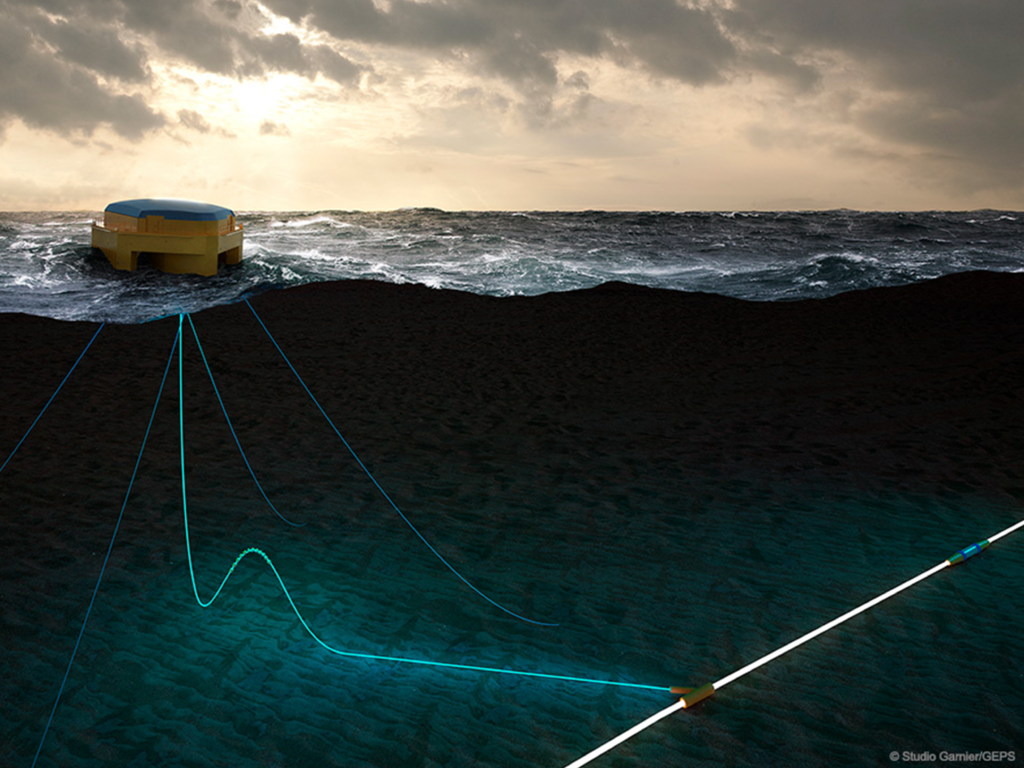 Meta is partnering with GEPS Techno to find a solution for the remote powering of their future very high-capacity submarine cables.
The Internet being a key element in all aspects of our lives, the amount of data to be transported continues to increase. Companies like Meta (formerly-Facebook) continue to invest in their global network infrastructure, among which their submarine cable network.
In order to be able to drasctically increase the capacity of their future submarine cables, Meta asked GEPS Techno to find a solution for alternative remote powering.
Meta's Needs : offshore power
►  An autonomous mid ocean power source to supplement their current land-based power sources in future large scale submarine fiber cable (SDM cables).
Key features :
Proven solution
Capable to autonomously provide and store 25 kw power for up 3 months
GEPS TECHNO Solution : a communication buoy
►Autonomous platform using a combination of wave power converters, solar panels and batteries.
Key features:
Proven solution : the proposed design is based on GEPS' Wavegem Platform who then came back from a two years test at sea (and is now used by Lhyfe for the first offshore hydrogen production plant in the world).
Capacity and storage : GEPS's autonomous platform design combines two different source of renewable energy : solar and wave power, along with batteries.
GEPS Techno was first contracted to study the feasibility of the platform. It has been proven feasible in 2021. From then on, META has been working with GEPS Techno on a detailed study.
"Powering is probably the biggest challenge we have to face at Meta fo the high-capacity internet subsea cables at the horizon 2025 – 2030. We started collaborating with GEPS Techno more than 2 years ago to demonstrate the feasibility of the PowerBuoy concept and we are now working towards a complete design. We enjoy this very fruitful collaboration!"

Herve Fevrier, Meta Global Optical Architect, 2020.