Data transfer at sea and communication networks
Our communication buoys can integrate subsea acoustic modems, satellite, cellular and microwave antennas, as well as power feed equipment (PFE) for submarine fiber optic cables. We develop customized concepts to support data transfer at sea and enable the deployment of specific offshore communication networks.
Continuous power delivery to the communication equipment is achieved by the hybridization of several complementary energy sources (wave energy, solar energy, wind energy) and on-board battery storage.
The system is scalable from few hundreds of watts to several kilowatts. It can feature a seabed-to-surface power and data link.
Our buoys are stabilized against roll and pitch can integrate a mast for the communication antennas.
Mooring arrangements can be adapted for shallow and deep waters.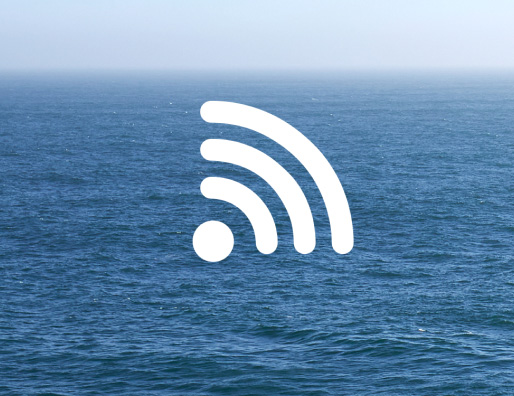 Powered equipment : Subsea acoustic modems, Power Feed Equipment (PFE) for submarine FO cables, Microwave, LTE, VHF/UHF, VSAT, TETRA, AIS, Data Centers and Local Processing, etc.
Achievements
Increasing Submarine Cable Capacity
Client : Meta
In 2020, the Meta Group (formerly Facebook) outlined its problem to GEPS Techno: power source integration in the path of new generation transoceanic submarine cables (24 fibre pairs).
This technology required an intermediate power source capable of supplying the repeaters in the event of main power supply failure on land.
GEPS has therefore been working on the development of a multi-energy buoy equipped with a storage system and anchored in deep waters.

Let us know how we can help ?